Electrical Services in Saskatoon
At this time, we are asking customers who are wanting to purchase materials to call or email their orders in ahead of time so that we can have material picked, cables cut, and ready for front door pickup. Due to supply chain logistics, some stock is not readily available.
Here at Aim Electric, we are ready and able to tackle any job, BIG or small. We specialize in everything from residential wiring, to commercial and industrial projects. We can handle it all.

We are 100% locally owned, and we have more than 35 successful years in the electrical industry. From our office and warehouse in Saskatoon, we provide electrical contracting, as well as service and maintenance to numerous clients throughout Saskatchewan.
We also offer 24 hour emergency service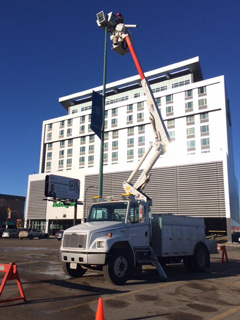 Come visit our retail electrical store PACKED with a wide range of products, with staff that are happy to help you with all of your electrical needs, - and don't forget to tell 'em Big Kenny sent ya!